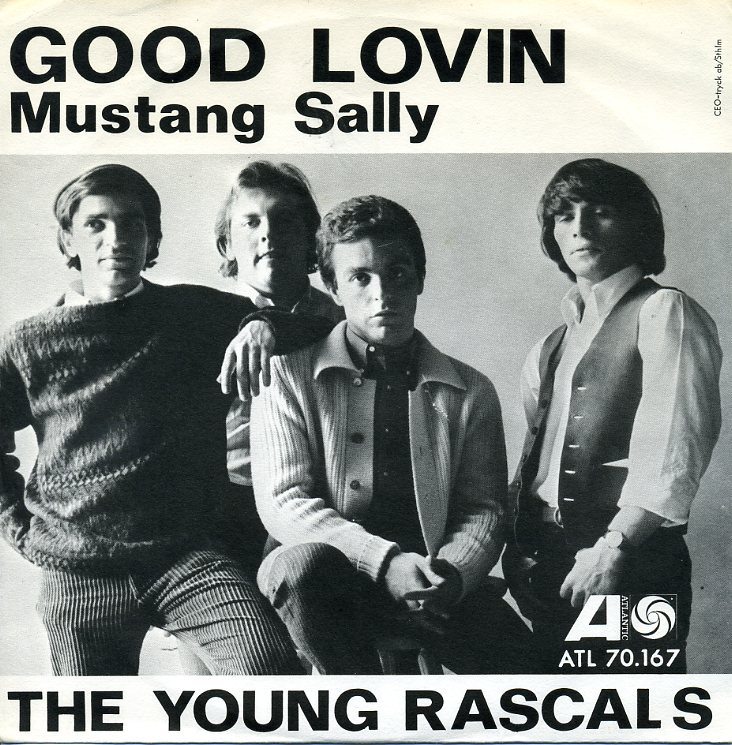 About The Song
"Good Lovin'" by The Young Rascals is a classic rock and roll song released in 1966. Known for its energetic and infectious rhythm, the song became a chart-topping hit and is celebrated as one of the signature tracks of the mid-1960s.
Facts:
Cover Version: "Good Lovin'" was originally written by Rudy Clark and Arthur Resnick and first recorded by The Olympics in 1965. The Young Rascals' version, released in 1966, became the more popular and successful rendition, reaching the number one spot on the Billboard Hot 100.
Chart Success: The song's upbeat and danceable nature contributed to its commercial success. "Good Lovin'" not only topped the charts but also solidified The Young Rascals' presence in the pop and rock music scenes of the 1960s.
Energetic Performance: The Young Rascals were known for their energetic and soulful performances, and "Good Lovin'" exemplifies this characteristic. Lead singer Felix Cavaliere's dynamic vocals and the band's tight instrumentation added to the song's infectious appeal.
Influence on Future Covers: The success of The Young Rascals' version of "Good Lovin'" inspired numerous cover versions by other artists. The song's popularity endured, and it has been embraced by various musicians across different genres over the years.
Rock and Roll Hall of Fame: The Young Rascals, later known as The Rascals, were inducted into the Rock and Roll Hall of Fame in 1997. "Good Lovin'" remains one of their most iconic songs, showcasing their contribution to the vibrant rock and roll landscape of the 1960s.
Video
Lyrics
One, two, three

I was feeling, so bad
I asked my family doctor just what I had
I said Doctor (Doctor)
Mr. M.D. (Doctor)
Now can you tell me what's ailing me (Doctor)
He said yeah, yeah, yeah, yeah, yeah (Yeah, yeah, yeah, yeah, yeah)
Yes indeed, all I, I really need

Now gimme that good, good lovin'
(Good love) All I need is love
(Good love) Good, good lovin' baby
(Good love)

Now honey please, squeeze me tight (Squeeze me tight)
Don't you want your baby to feel alright
I said baby (Baby)
Now it's for sure (It's for sure)
I got the fever, yeah
And you got the cure (Got the cure)
Everybody yeah, yeah, yeah, yeah, yeah (Yeah, yeah, yeah, yeah, yeah)
Yes indeed, all I, I really need

Now come on and gimme that lovin'
(Good love) All I need is lovin'
(Good love) Good, good lovin' baby
(Good love)

All I need is love
(Good love) All I want is love
(Good love) Lovin' you early in the morning now
(Good love) Lovin' you late at night now
(Good love) Love, love
(Good love) Love, love, love, love, love