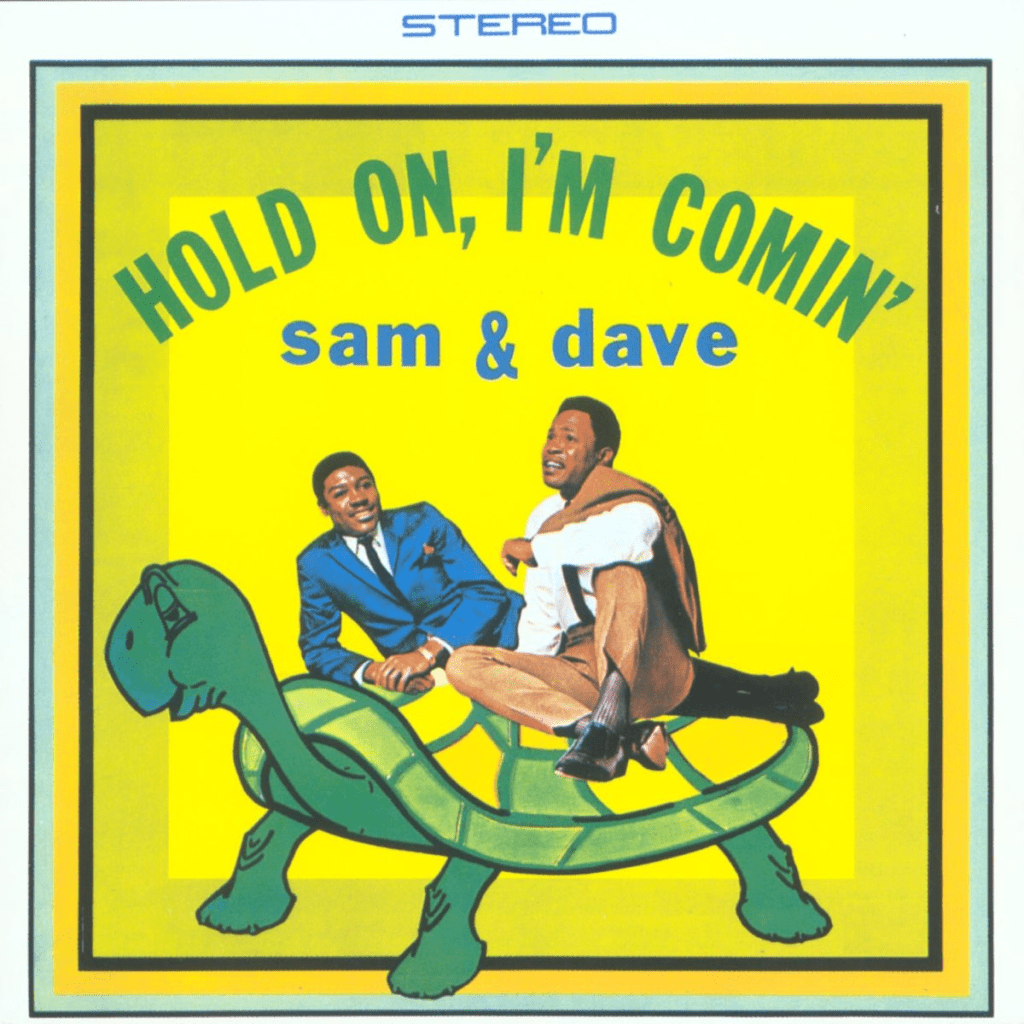 About The Song
"Hold On, I'm Coming" is a classic soul and R&B song performed by the dynamic duo Sam & Dave. Released in 1966, the song became one of their most popular and enduring hits. Here are five facts about this iconic track:
Dynamic Duo: Sam & Dave, consisting of Sam Moore and Dave Prater, were a highly successful soul duo in the 1960s. They were known for their energetic stage performances and the seamless blend of their powerful voices.
Stax Records: "Hold On, I'm Coming" was recorded at Stax Records in Memphis, Tennessee, a label renowned for its contributions to soul music. The song was written by Isaac Hayes and David Porter, prominent songwriters at Stax, and produced by Jim Stewart and Isaac Hayes.
Signature Horn Section: The song is notable for its upbeat and infectious rhythm, driven by a prominent horn section. The brass arrangement, featuring the Memphis Horns, became a signature element of the Stax sound and added to the song's overall exuberance.
Double Entendre: The title and lyrics of the song carry a playful double entendre. While the lyrics suggest a sense of urgency in coming to the aid of a loved one, the title "Hold On, I'm Coming" could also be interpreted with a more suggestive, romantic undertone.
Chart Success: "Hold On, I'm Coming" was a commercial success, reaching the top of the R&B charts and making it to the top 20 on the Billboard Hot 100. The song's popularity endured over the years, and it has been covered and featured in various films, commercials, and TV shows.
Video
Lyrics
Don't you ever be sad
Lean on me, when the times are bad
When the day comes and you're down
In a river of trouble and about to drown

Just hold on, I'm comin'
Hold on, I'm comin'

I'm on my way, your lover
If you get cold, yeah, I will be your cover
Don't have to worry, 'cause I'm here
No need to suffer, baby, 'cause I'm here

Just hold on, I'm comin'
Hold on, I'm comin'
Hold on, I'm comin'
Hold on, I'm comin'

Reach out to me for satisfaction, yeah
Call my name, yeah, for reaction
Yeah, yeah, yeah, yeah

Now, don't you ever be sad
Lean on me, when the times are bad
When the day comes and you're down, baby
In a river of trouble and about to drown

Just hold on, I'm comin'
Hold on, I'm comin'

Just hold on
(Don't you worry)
I'm comin'
(Here we come)

Hold on
(We're about to save you)
I'm comin'
(Yeah)

Just hold on
(Don't you worry)
I'm comin'
(Here I come)