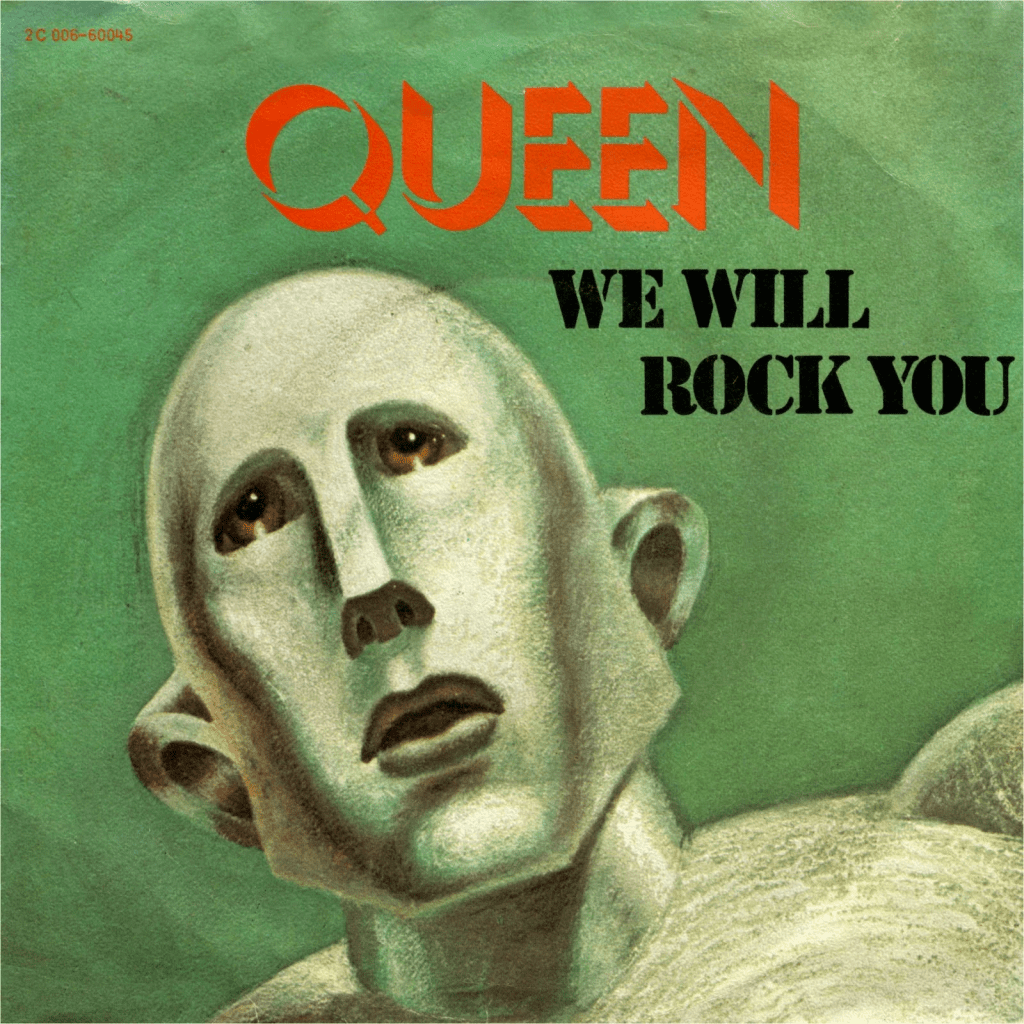 About The Song
"We Will Rock You" is a classic rock anthem by the British rock band Queen, released in 1977 as part of their album "News of the World." The song, written by the band's guitarist Brian May, has become one of Queen's most iconic and enduring tracks, known for its stomping beat and audience participation.
Five facts about Queen's "We Will Rock You (1977)":
Stomping and Clapping: The song is famous for its distinctive stomping and clapping sounds, creating a unique rhythm that became instantly recognizable. The idea for this rhythmic pattern reportedly came from Queen's desire to involve the audience in live performances.
No Instruments: "We Will Rock You" is notable for being one of the few Queen songs where no musical instruments were used. The entire track consists of vocals, handclaps, and foot stomps, showcasing the band's creativity in experimenting with different sounds.
Part of a Medley: On the album "News of the World," "We Will Rock You" is part of a two-song medley, followed by "We Are the Champions." The two songs are often played together on the radio and in concerts, and they complement each other thematically.
Sports Anthem: Due to its powerful and anthemic nature, "We Will Rock You" has become a staple in sports arenas worldwide. The stomping beat and chant-like lyrics make it an ideal song for energizing crowds during sporting events.
Chart Success: While "We Will Rock You" was not released as a single in the UK initially, it still managed to reach number two on the UK Singles Chart due to its popularity. Over the years, it has been re-released and remains one of Queen's most commercially successful songs.
Video
Lyrics
Buddy, you're a boy, make a big noise
Playing in the street, gonna be a big man someday
You got mud on your face, you big disgrace
Kicking your can all over the place, singin'

We will, we will rock you
We will, we will rock you

Buddy, you're a young man, hard man
Shouting in the street, gonna take on the world someday
You got blood on your face, you big disgrace
Waving your banner all over the place

We will, we will rock you, sing it
We will, we will rock you

Buddy, you're an old man, poor man
Pleading with your eyes, gonna make you some peace someday
You got mud on your face, big disgrace
Somebody better put you back into your place

We will, we will rock you, sing it
We will, we will rock you, everybody
We will, we will rock you, hmm
We will, we will rock you
Alright