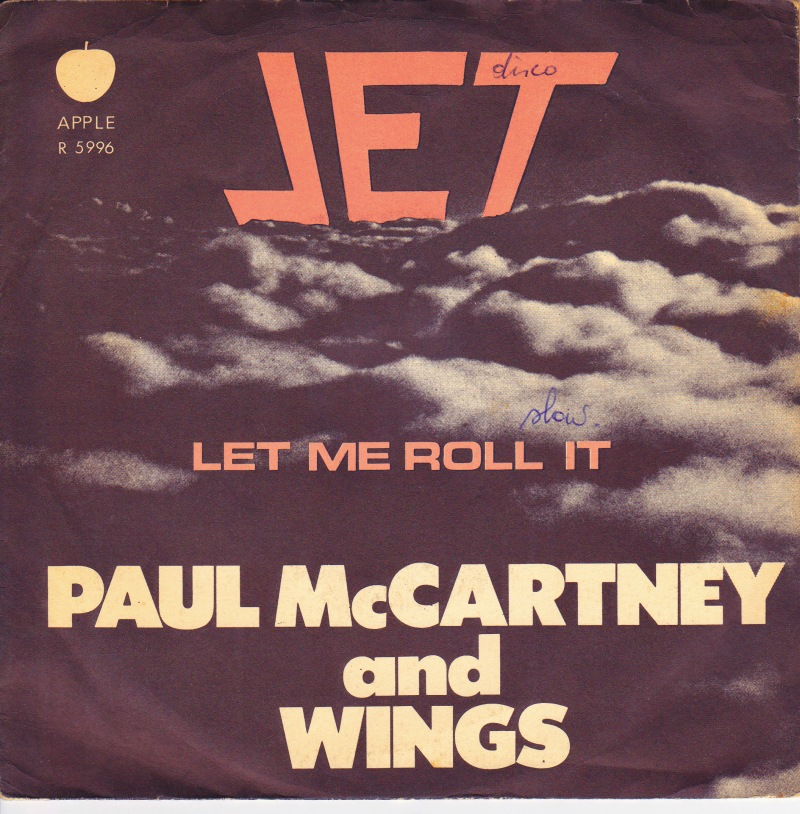 About The Song
"Jet" is a song by Paul McCartney and Wings, released in 1973 on the band's third studio album, "Band on the Run." Here's a short description and five facts about the song:
Description: "Jet" is a dynamic and catchy rock song that features Paul McCartney's signature melodic style. It showcases the musical prowess of Wings, McCartney's post-Beatles band. The song's lyrics are known for their ambiguity, and "Jet" has been subject to various interpretations over the years.
Five Facts:
Inspiration for the Name: The song is said to be named after McCartney's black Labrador Retriever, also named Jet. The lyrics include references to Jet's misadventures, adding a personal touch to the song.
Commercial Success: "Jet" was a commercial success, reaching No. 7 on the Billboard Hot 100 chart in the United States. Its popularity contributed to the overall success of the "Band on the Run" album, which became one of McCartney's most acclaimed works.
Musical Complexity: The song is known for its musical complexity and varied instrumentation. McCartney's multi-tracked vocals, coupled with the use of horns and other instruments, create a rich and layered sound. The song's structure features shifts in tempo and dynamics, showcasing McCartney's versatility as a songwriter.
Cover Versions: "Jet" has been covered by various artists over the years, attesting to its enduring appeal. The song's infectious melody and energetic vibe have made it a favorite for musicians looking to pay homage to McCartney's musical legacy.
Live Performances: "Jet" has been a staple in McCartney's live performances, both as a solo artist and during his time with Wings. The song's upbeat tempo and crowd-pleasing nature make it a natural choice for live shows, and it continues to be a fan favorite in McCartney's concert repertoire.
Video
Lyrics
"Jet"

Jet, Jet,
Jet, I can almost remember their funny faces
That time you told them that you were going to be marrying soon
And jet I thought the only lonely place was on the moon

Jet Jet Jet
Jet was your father as bold as the sergeant major
How come he told you that you were hardly old enough yet
And jet I thought the major was a lady suffragette

Jet Jet Jet
Ah Mater want Jet to always love me
Ah Mater want Jet to always love me
Ah Mater… much later

Jet
And Jet I thought the major was a lady suffragette
Jet Jet
Ah Mater want Jet to always love me
Ah Mater want Jet to always love me
Ah Mater… much later
Jet with the wind in your hair
Of a thousand laces
Climb on the back and we'll go for a ride in the sky
And Jet I thought that the major was a little lady suffragette

Jet-Jet-Jet
And Jet you know I thought you was a little lady suffragette
Jet
A little lady
My little lady… yes