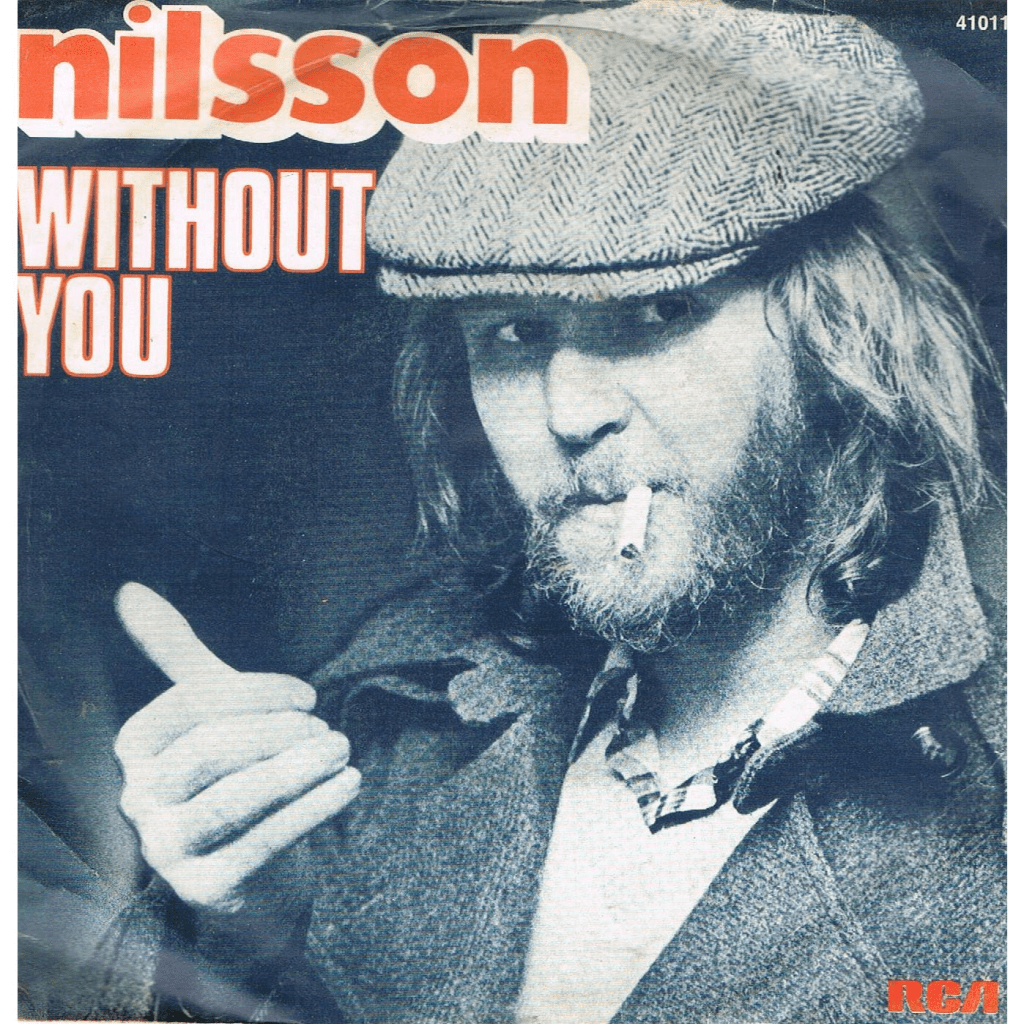 About The Song
"Without You" is a classic ballad originally recorded by the American rock artist Harry Nilsson. Released in 1971, the song became one of Nilsson's most iconic and popular tracks. Known for its emotional intensity and heartfelt lyrics, "Without You" has been covered by various artists over the years, solidifying its status as a timeless love song.
Five Facts about "Without You" by Harry Nilsson (1971):
Original Composition: "Without You" was not originally written by Harry Nilsson. The song was penned by Pete Ham and Tom Evans of the British rock band Badfinger. Nilsson's cover, however, became the most famous version and achieved significant commercial success.
Chart-Topping Success: The song reached the number one spot on the Billboard Hot 100 chart in the United States in 1972. It also performed well internationally, topping charts in several other countries.
Grammy Awards: Harry Nilsson's rendition of "Without You" earned him two Grammy Awards in 1973. The song won both the Record of the Year and Best Pop Vocal Performance, Male categories.
Impact on Pop Culture: The emotional power of "Without You" has led to its extensive use in popular culture, featuring in various films, television shows, and commercials. The song's poignant lyrics and Nilsson's soulful delivery have resonated with audiences for decades.
Other Notable Covers: Several artists have covered "Without You" over the years, including Mariah Carey, whose 1994 version also became a chart-topping hit. The song's enduring appeal is evident in the diverse range of artists who have been drawn to reinterpret and perform it.
Video
Lyrics
No, I can't forget this evening
Or your face as you were leaving
But I guess that's just the way the story goes
You always smile but in your eyes your sorrow shows
Yes, it shows

No, I can't forget tomorrow
When I think of all my sorrows
When I had you there but then I let you go
And now it's only fair that I should let you know
What you should know

I can't live, if living is without you
I can't live, I can't give any more
Can't live, if living is without you
I can't give, I can't give any more

Well, I can't forget this evening
Or your face as you were leaving
But I guess that's just the way the story goes
You always smile but in your eyes your sorrow shows
Yes, it shows

Can't live, if living is without you
I can't live, I can't give anymore
I can't live, if living is without you
I can't live, I can't give anymore
(Living is without you)