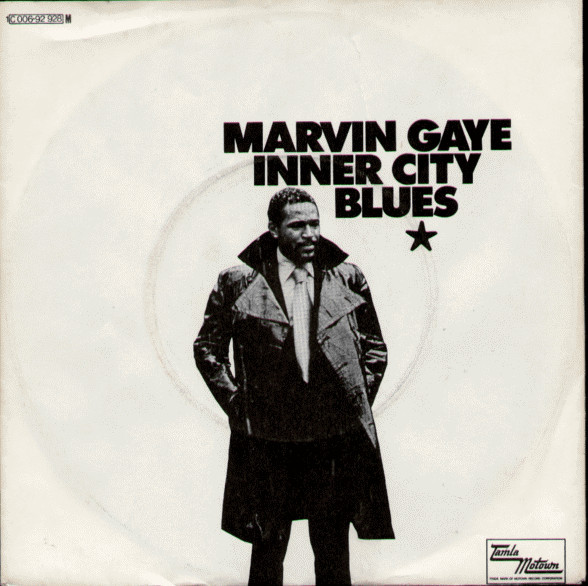 About The Song
"Inner City Blues (Make Me Wanna Holler)" is a powerful and socially conscious song by Marvin Gaye, released in 1971 as part of his iconic album "What's Going On." Here are five facts about this influential track:
Social Commentary: The song is a poignant commentary on the socio-economic struggles and urban decay in America during the 1970s. Marvin Gaye addresses issues such as poverty, police brutality, and the challenges faced by inner-city communities.
Album Concept: "Inner City Blues" is part of Marvin Gaye's concept album, "What's Going On," which is considered a landmark in the history of soul music. The album explores themes of war, environmental issues, and social injustice, reflecting the turbulence of the times.
Instrumentation and Sound: The song features a distinctive and haunting instrumental arrangement, characterized by a prominent use of the saxophone. The moody and atmospheric sound contributes to the emotional impact of the lyrics, creating a sense of urgency and reflection.
Marvin Gaye's Vocals: Known for his soulful and emotive voice, Marvin Gaye delivers a powerful vocal performance in "Inner City Blues." His ability to convey both the pain and resilience of the inner-city experience adds depth to the song's message.
Cultural Impact: "Inner City Blues" became not only a critical success but also resonated with audiences as a socially relevant anthem. Its themes are still relevant today, making it a timeless piece of music that continues to be celebrated for its artistic merit and social awareness.
Video
Lyrics
Dah, dah, dah, dah
Dah, dah, dah-dah, dah, dah
Dah, dah, dah, dah
Dah, dah, dah-dah, dah, dah
Dah, dah, dah

Rockets, moon shots
Spend it on the have nots
Money, we make it
Fore we see it you take it

Oh, make me want to holler
The way they do my life (yeah)
Make me want to holler
The way they do my life

This ain't livin', this ain't livin'
No, no baby, this ain't livin'
No, no, no, no

Inflation no chance
To increase finance
Bills pile up sky high
Send that boy off to die
Oh, make me want to holler
The way they do my life (duh, duh, duh)
Yeah, make me want to holler
The way they do my life
Oh, baby

Dah, dah, dah
Dah, dah, dah
Hang-ups, let downs
Bad breaks, set backs
Natural fact is
Oh honey that I can't pay my taxes

Oh, make me want to holler
And throw up both my hands
Yea, it make me want to holler
And throw up both my hands

Oh (ow) crime is (woo) increasing
Trigger happy policing
Panic is spreading
God knows where we're heading
Oh, make me want to holler
They don't understand

Dah, dah, dah
Dah, dah, dah
Dah, dah, dah
Mother, mother

Everybody thinks we're wrong
Who are they to judge us
Simply cause we wear our hair long