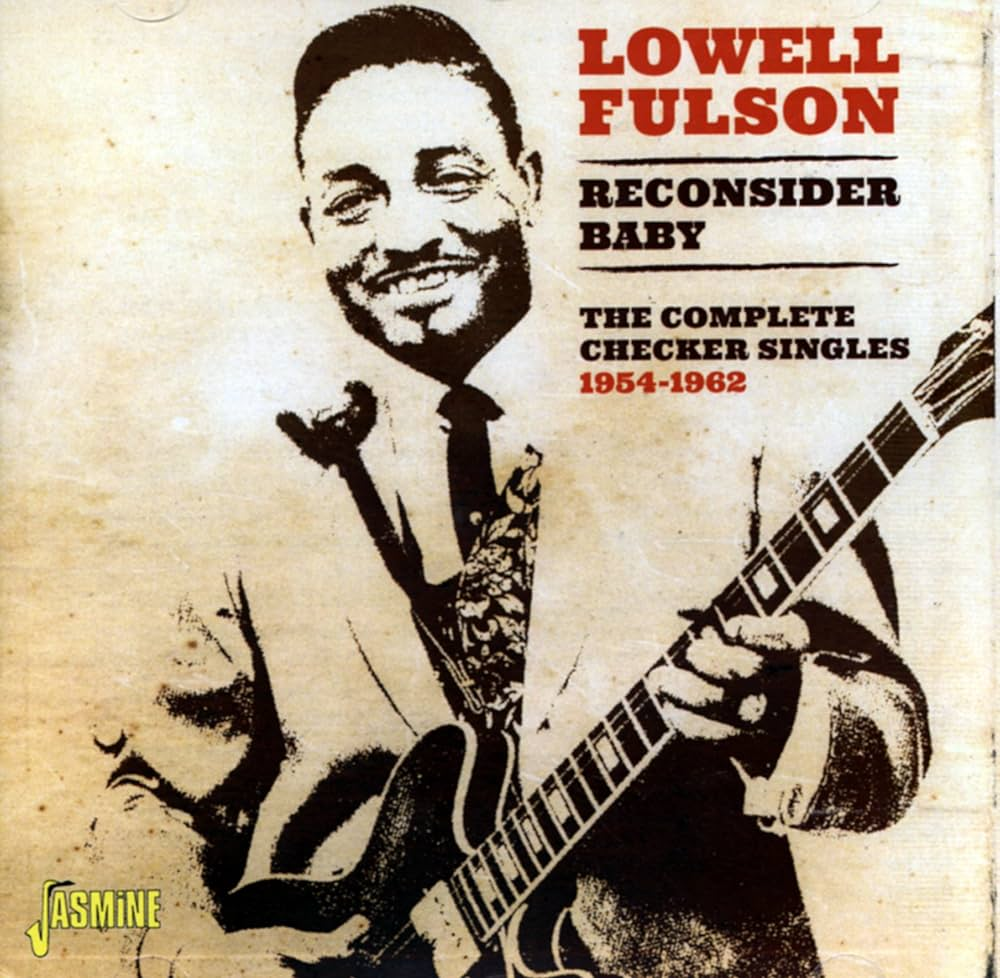 About The Song
"Reconsider Baby" is a blues song originally recorded by Lowell Fulson in 1954. Known for its soulful delivery and emotional intensity, the song has become a classic in the blues genre. Over the years, it has been covered by various artists, solidifying its place in the blues canon.
Five facts about Lowell Fulson's "Reconsider Baby":
Blues Standard: "Reconsider Baby" is considered a blues standard, showcasing Lowell Fulson's vocal and guitar prowess. Its enduring popularity is evident through the numerous cover versions by artists such as Elvis Presley, B.B. King, and Eric Clapton.
Guitar Work: Fulson's guitar playing in "Reconsider Baby" is distinctive and influential. His expressive guitar solos, featuring bending notes and emotive phrasing, contribute to the song's emotional impact and have inspired many subsequent blues guitarists.
Elvis Presley's Version: Elvis Presley recorded a notable rendition of "Reconsider Baby" in 1960, showcasing his love for blues music. Presley's version, with its raw and heartfelt delivery, brought the song to a broader audience and is considered one of his standout blues performances.
Recognition in the Blues Community: "Reconsider Baby" has received acclaim within the blues community, earning a place in the Grammy Hall of Fame. Its significance lies not only in its impact on the blues genre but also in its influence on the evolution of rock and roll.
Theme of Heartbreak: The lyrics of "Reconsider Baby" revolve around themes of heartbreak and remorse. Fulson's soulful delivery enhances the emotional depth of the song, making it a powerful expression of the blues tradition, where personal experiences are often laid bare in the lyrics.
Video
Lyrics
Well, so long
Oh, how I hate to see you go
Yes, so long
Oh, how I hate to see you go
Well, the way that I will miss you
Well, I guess you'll never know

We've been together so long
To have to separate this way
We've been together so long
To have to separate this way
Well, I'm gonna let you go ahead on, baby
But let you come back home some day

Play the blues boys, play the blues

Yeah, one more time

You say you once had loved me
But now I guess you've changed your mind
You said you once had loved me
But now I guess you've changed your mind
Why don't you reconsider, baby?
Give yourself just a little more time, oh yeah