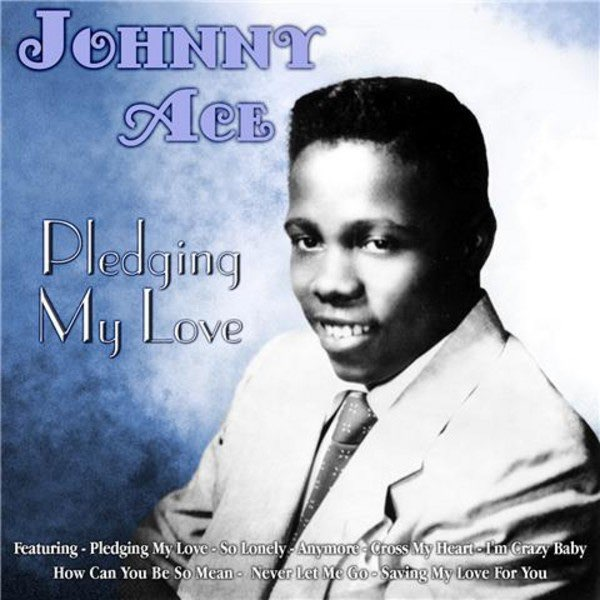 About The Song
"Pledging My Love" is a soulful ballad by Johnny Ace, released in 1955. Here are five facts about this classic R&B track:
Johnny Ace's Signature Hit: "Pledging My Love" is often considered Johnny Ace's signature song. The smooth and emotive delivery of the ballad showcases Ace's soulful vocals, contributing to its enduring popularity.
Posthumous Success: Tragically, Johnny Ace passed away in 1954, just before the song's release. The song became a posthumous hit and reached number one on the Billboard R&B chart. It remained on the charts for an extended period, solidifying Ace's legacy.
Production by Johnny Otis: The song was produced by Johnny Otis, a prominent figure in the R&B and rock and roll scene. Otis played a key role in shaping the sound of "Pledging My Love," contributing to its polished and timeless quality.
Influence on Later Artists: "Pledging My Love" has been covered by various artists over the years, including Elvis Presley, who recorded a version in 1973. The song's enduring appeal is a testament to its emotional resonance and the influence it had on subsequent generations of musicians.
Romantic Theme: The lyrics of "Pledging My Love" revolve around themes of love and devotion. The heartfelt and sincere expression of romantic sentiments in the song struck a chord with audiences and has contributed to its status as a classic in the R&B genre.
Video
Lyrics
Forever my darling our love will be true
Always and forever I'll love only you
Just promise me darling your love in return
May this fire in my soul dear forever burn

My heart's at your command dear
To keep love and to hold
Making you happy is my desire dear
Keeping you is my goal

I'll forever love you
For the rest of my days
I'll never part from you
Or your loving ways
Just promise me darling your love in return
May this fire in my soul dear forever burn

My heart's at your command dear
To keep love and to hold
Making you happy is my desire dear
Loving you is my goal

I'll forever love you
For the rest of my days
I'll never part from you
Or your loving ways
Just promise me darling your love in return
May this fire in my soul dear forever burn