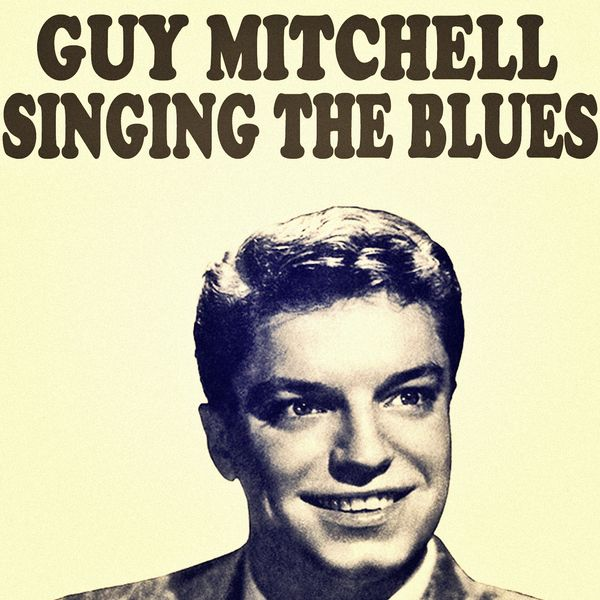 About The Song
"Singing the Blues" is a classic pop song originally recorded by American singer Guy Mitchell in 1956. The song became a major hit and is known for its catchy melody and relatable lyrics.
Five facts about Guy Mitchell's "Singing the Blues (1956)":
Chart-Topping Success: "Singing the Blues" was a massive commercial success for Guy Mitchell. It topped the Billboard Hot 100 chart in the United States and also reached No. 1 on the UK Singles Chart. The song's popularity made Guy Mitchell an international star.
Cover of Tommy Steele's Version: The song was originally written and recorded by Melvin Endsley in 1954. However, Guy Mitchell's version was a cover of the song, and it differed significantly from the original. In the UK, Tommy Steele also released a version that was successful in its own right.
Adaptation from Country Roots: While Guy Mitchell's rendition of "Singing the Blues" is often associated with the pop genre, the song has its roots in country music. The original version by Melvin Endsley had a more country and western flavor, and Mitchell's interpretation brought it into the pop mainstream.
Multiple Covers: In addition to Guy Mitchell's version, "Singing the Blues" has been covered by various artists over the years, including Marty Robbins and Connie Francis. The song's enduring appeal has led to reinterpretations in different musical styles.
Continued Influence: "Singing the Blues" remains one of the defining songs of Guy Mitchell's career. While he had several other hits, this song stands out as one of the most memorable and enduring classics from the 1950s, capturing the spirit of the era with its catchy tune and relatable theme.
Video
Lyrics
Well, I never felt more like singin' the blues
'Cause I never thought that I'd ever lose
Your love dear, why'd you do me this way?
Well, I never felt more like cryin' all night
'cause everythin's wrong, and nothin' ain't right
Without you, you got me singin' the blues

The moon and stars no longer shine
The dream is gone I thought was mine
There's nothin' left for me to do
But cry-why-why-why over you (cry over you)
Well, I never felt more like runnin' away
But why should I go 'cause I couldn't stay
Without you, you got me singin' the blues

Well, I never felt more like singin' the blues
'Cause I never thought that I'd ever lose
Your love dear, why'd you do me this way?
Well, I never felt more like cryin' all night
'Cause everythin's wrong, and nothin' ain't right
Without you, you got me singin' the blues

Oh, the moon and stars no longer shine
The dream is gone I thought was mine
There's nothin' left for me to do
But cry-why-why-why over you (cry over you)
Well, I never felt more like runnin' away
But why should I go 'cause I couldn't stay
Without you, you got me singin' the blues