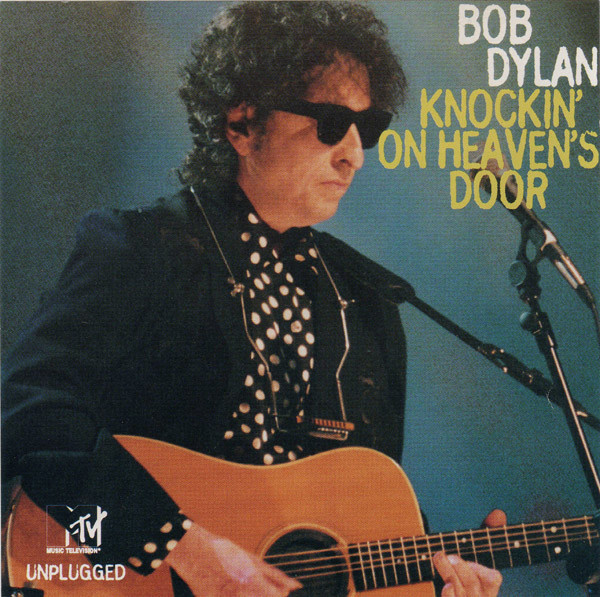 About The Song
"Knockin' on Heaven's Door" is a song by Bob Dylan, released in 1973 on the soundtrack of the film "Pat Garrett and Billy the Kid." Here are five facts about the song:
Movie Soundtrack: The song was written for the soundtrack of the movie "Pat Garrett and Billy the Kid," where Dylan also had a small acting role. The film's director, Sam Peckinpah, specifically requested Dylan to create a song for the movie.
Cover Versions: "Knockin' on Heaven's Door" has been widely covered by various artists across different genres. Guns N' Roses, Eric Clapton, and Avril Lavigne are among the notable musicians who have recorded their own versions of the song.
Themes of Mortality: The lyrics of the song are often interpreted as dealing with themes of mortality and the inevitability of death. The repetitive refrain of "knock-knock-knockin' on heaven's door" adds a haunting and contemplative element to the song.
Commercial Success: While not initially a chart-topping single, "Knockin' on Heaven's Door" has become one of Bob Dylan's most well-known and commercially successful songs. It has endured as a classic in his extensive discography.
Cultural Impact: The song's widespread popularity has led to its inclusion in various films, TV shows, and commercials over the years. Its poignant and timeless nature has made it a cultural touchstone, and it continues to resonate with audiences worldwide.
Video
Lyrics
Ooh-ooh-ooh
Ooh-ooh-ooh
Ooh-ooh-ooh

Mama take this badge off of me
I can't use it anymore
It's getting dark, too dark to see
I feel I'm knockin' on heaven's door

Knock-knock-knockin' on heaven's door
Knock-knock-knockin' on heaven's door
Knock-knock-knockin' on heaven's door
Knock-knock-knockin' on heaven's door

Mama put my guns in the ground
I can't shoot them anymore
That long black cloud is comin' down
I feel I'm knockin' on heaven's door

Knock-knock-knockin' on heaven's door
Knock-knock-knockin' on heaven's door
Knock-knock-knockin' on heaven's door
Knock-knock-knockin' on heaven's door

Ooh-ooh-ooh