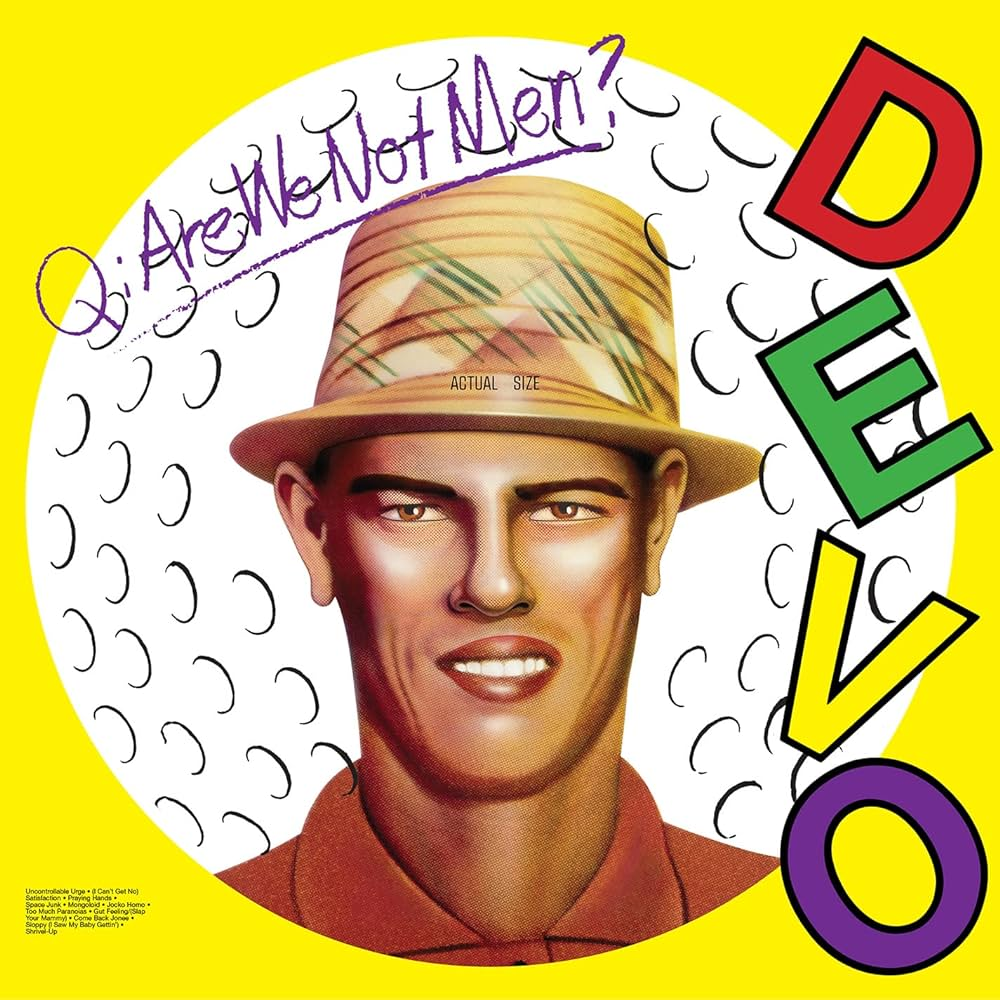 About The Song

"(I Can't Get No) Satisfaction" is a cover of the classic Rolling Stones song by the American new wave band Devo. Released in 1978, the song is known for its unique and quirky interpretation of the original. Here are five facts about Devo's version of "(I Can't Get No) Satisfaction":
Devo's Quirky Sound: Devo infused their signature new wave and punk influences into the cover, giving it a distinctive and unconventional sound. The band was known for their experimental approach to music and performance.
Synthesizers and Electronic Elements: Devo incorporated synthesizers and electronic elements into their version, reflecting the band's interest in using cutting-edge technology in their music. This added a futuristic and robotic quality to the song.
Mark Mothersbaugh's Vocal Delivery: Mark Mothersbaugh, the lead vocalist of Devo, delivered the lyrics with a detached and almost robotic vocal style. This choice contributed to the band's satirical take on consumer culture and the dissatisfaction expressed in the original song.
Cultural Commentary: Devo's cover was not just a musical reinterpretation but also a form of social commentary. The band used the song to critique the perceived emptiness and frustration of contemporary society, aligning with their overall satirical approach to popular culture.
Commercial Success: Despite its unconventional approach, Devo's cover of "(I Can't Get No) Satisfaction" achieved commercial success. It became one of the band's most well-known songs and is often cited as an example of how artists can reimagine and reinterpret classic tracks in unique ways.
Video
Lyrics
I can't get no satisfaction
I can't get me no satisfaction
And I try and I try and I try, t-t-t-t-try, try
I can't get no
I can't get me no

When I'm riding in my car
And a man comes on the radio
He's tellin' me more and more
About some useless information
Supposed to fire my imagination
I can't get no
No, no, no
Hey, hey, hey
That's what I say
I can't get no satisfaction
I can't get me no girly action

And I try and I try and I try, t-t-t-t-try, try
I can't get no
I can't get me no

When I'm watchin' my TV
And a man comes on to tell me
How white my shirts could be
But it can't be a man 'cause he does not smoke
Same cigarettes as me

I can't get no
No, no, no
Hey, hey, hey
That's what I say

And when I'm flying 'round the world
And I'm doin' this and I'm tryin' do that
And I'm trying to make some girl
Who tells me, "Baby, baby, baby, baby
Baby, baby, baby, baby
Baby, baby, baby, baby
Baby, baby, baby, baby
Baby, baby, baby, baby
Baby, baby, baby, baby
Baby, baby, baby, baby
Baby, baby, baby, baby
Baby, baby, baby, baby
Baby, better come back later next week"
Can't you see I'm on a losing streak

I can't get no
No, no, no
Hey, hey, hey
That's what I say
I can't get no (satisfaction)
I can't get me no (satisfaction)
I can't get no (satisfaction)
I can't get me no (satisfaction)
Oh, no, no, no I can't get no (satisfaction)
Oh, no, no, no I can't get me no (satisfaction)
Oh, no-no-no-no-no-no-no (satisfaction)
Oh, no-no-no-no-no-no-no (satisfaction)
Oh, no-no-no-no-no-no-no (satisfaction)
Oh, no, no, no I can't get me no (satisfaction)
Well, I can't get no (satisfaction)